CONFINED SPACE CLEANING
This highly-specialised service requires the right team with the right skills to keep your tanks useable long-term.
All businesses with storage tanks should ensure they have an adequate maintenance plan. Over time all tanks will have a build-up of debris, contaminants and water. Regular cleaning is extremely important no matter how inaccessible the location.
Our teams are trained and experienced in 'Confined Space Entry' and works are undertaken to highest Health and Safety Standards. All works include the relevant compliance documentation.
Our cleaning method is unmatched and ensures that nothing is ever missed – always getting right to the bottom of the tanks. Our team endeavor to keep disposal costs reduced by ensuring that most of the water used is recycled.
We also have the necessary equipment to facilitate non-man entry works. 
Contact our team today on 01 633 0002 for a quote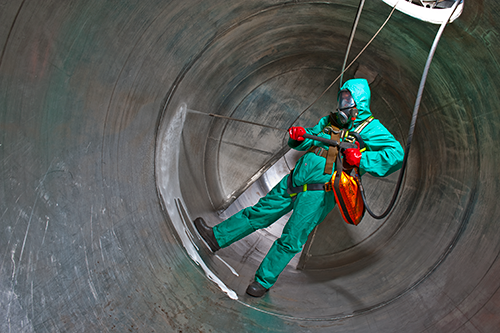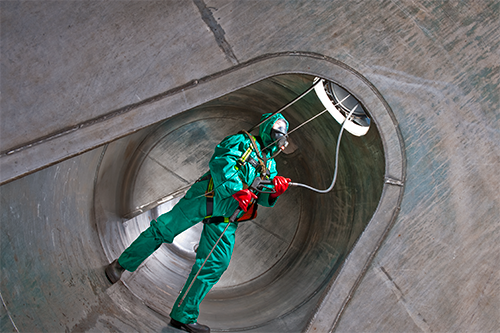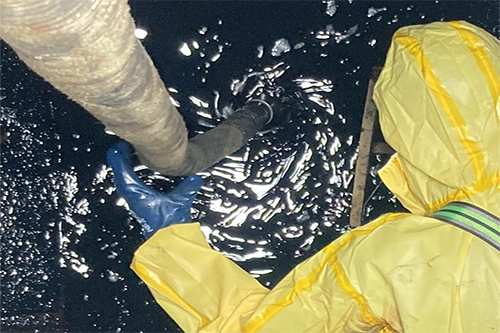 Our Expertise in Confined Space Cleaning
Why Choose Our Confined Space
Cleaning Service?
Being the second most dangerous job in the world, confined space operatives are fully trained and certified before they go anywhere near a customer site. They work together as a team to stay safe at all times and treat hazardous materials with respect.
 They carry out the tank cleaning to the highest standard, We'll also provide the relevant certification to prove that the tank is gas-free.
Any fuel or waste product we remove is disposed of in a licensed EPA facility with the appropriate compliance papers where required for evidence and peace of mind.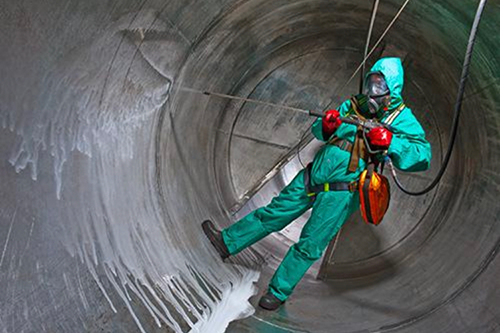 ENQUIRE TODAY
To find out about our Confined Space Cleaning service, get in touch with one of the team today.